KONTUM MISSIONARY AND FRIENDSHIP (KMF)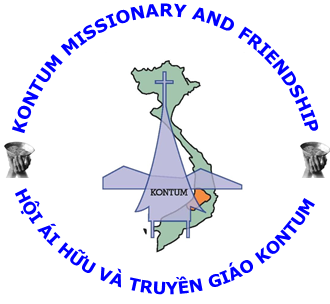 Your generous donations to KMF can be done in the following ways:
1-Donate Online at www.giupkontum.org or www.helpkontum.org
2-Bank transfer to KMF's accounts: Routing N. 026009593. A/c # 325048533887, c/o Bank of America, 150 S. California Ave., West Covina, CA 91790 USA. ●Tel. 1-626-453-8400

3-Wiring as follows:
    In USD: BOA #: 325135651083

    In foreign currency: BOFAUS6S 026009593325048533887

4-Or by checks to:
Rev. Tam N. Nguyen
2732 South 80th East Avenue
Tulsa  OK 74129 
5-For donors living in France and in euro countries (eurozone), you may donate in EURO directly into KMF France account as follows:

     Banque : 3002 ; Indicatif : 08944 ; Numéro de compte : 0000070016Z ; Clé RIB : 57 ; 
Pour des virements internationaux : IBAN : FR49 3000 2089 4400 0007 0016Z57 ; Code BIC : CRLYFRPP
     Or send your checks payable to KMF France to :
LES AMIS DE KONTUM, 91 RUE CHATEAUBRIAND,
78180 MONTIGNY-LE-BRETONNEUX, France.
All your donations are tax deductible at the end of fiscal year in USA and in France (via KMF France). All donors will receive thank you letters of KMF. Moreover, CVK-KMF priests will celebrate masses for you and your relatives on a regular basis.
On behalf of the poor, the needy and the sick people in Kontum Diocese, we thank you all, friends and benefactors, for your generosity. We wish all of you full of graces and love from God, who will generously reward all your deeds of love and generosity.