KMF 2017 ADVENT APPEAL FOR DONATIONS FOR THE POOR
IN KONTUM DIOCESE, VIET NAM
(It lasts From November 1, 2017 until January 31, 2018) 
KONTUM MISSIONARY AND FRIENDSHIP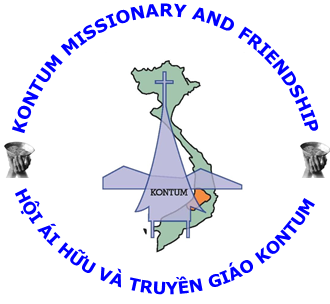 KMF 2017 ADVENT APPEAL FOR DONATIONS FOR THE POOR
IN KONTUM DIOCESE, VIET NAM
Come, you whom my Father has blessed,
take as your heritage the kingdom prepared for you.
"For I was hungry and you gave Me food;
I was thirsty and you gave Me drink;
…
I was naked and you clothed Me …"
(Mt 25, 35-40)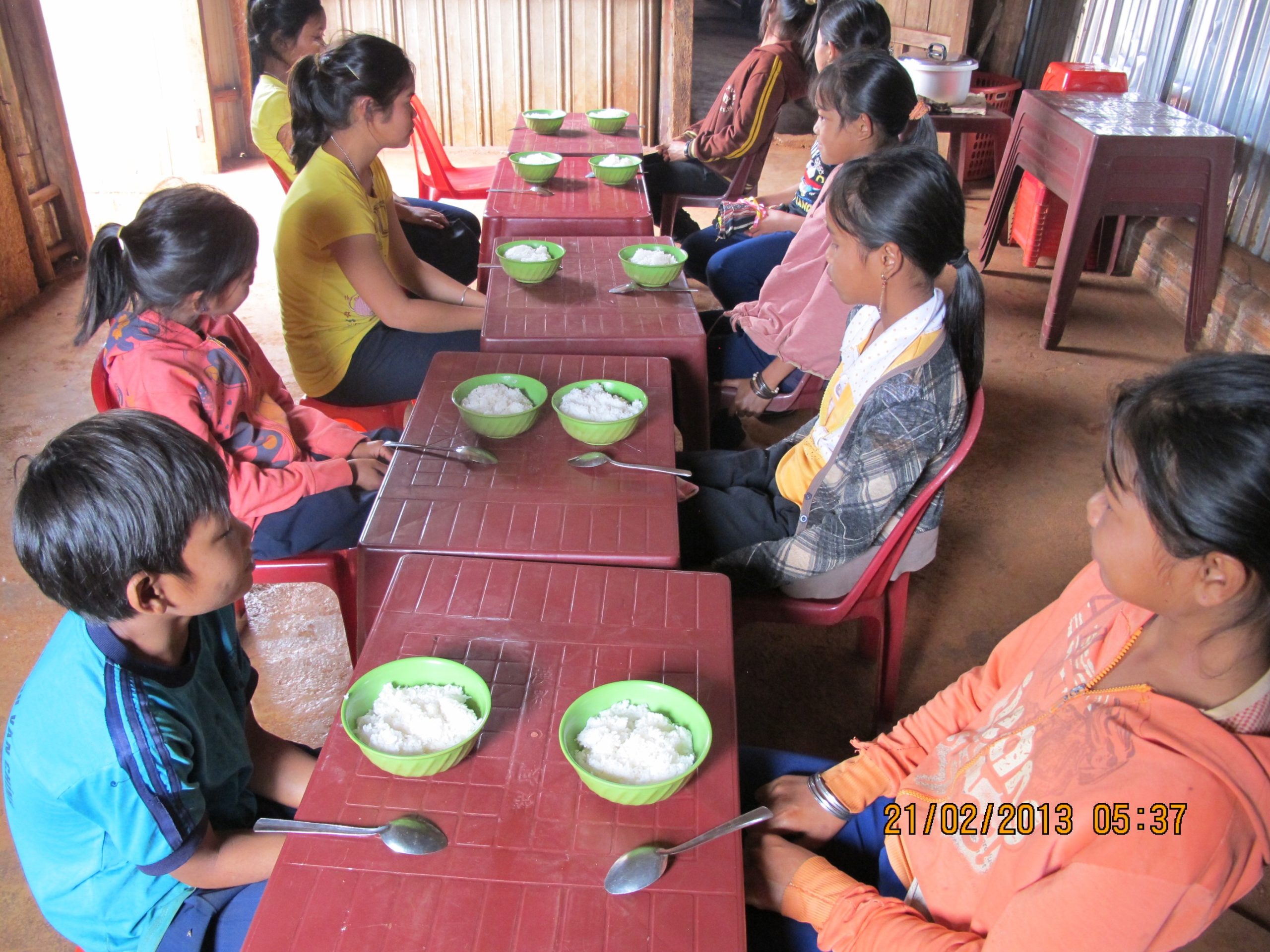 Dear CVK-KMF members and benefactors,
We are entering the 2017 Advent Season to prepare ourselves for Christmas, celebrating the coming of Jesus Son of God, born of the Virgin Mary  in order to save humankind.
During the Year of God's Mercy, Pope Francis has explained to us how God's Mercy can be translated in so many concrete ways and called upon us all to open our hearts and our arms in order to show God's Mercy to the poor, the sick, all those who are left aside society and are abandoned to themselves.
Consistent with our tradition since 2001, KMF is launching the 2017 Advent Fund Raising Campaign, calling us to respond to the Church's appeal to fast, to pray and to practice God's Mercy towards our less priviledged brothers and sisters.
Jesus' Gospel invites us to have a generous heart, to live in communion and solidarity with others, to encourage each other to practice charity, to do good deeds and to advance together on the road to sainthood. Therefore, nothing can show more our love to Jesus than to practice his teaching:"
"Whatever you did for one of the least of these brothers and sisters of mine, you did for me" (Mt 25,40)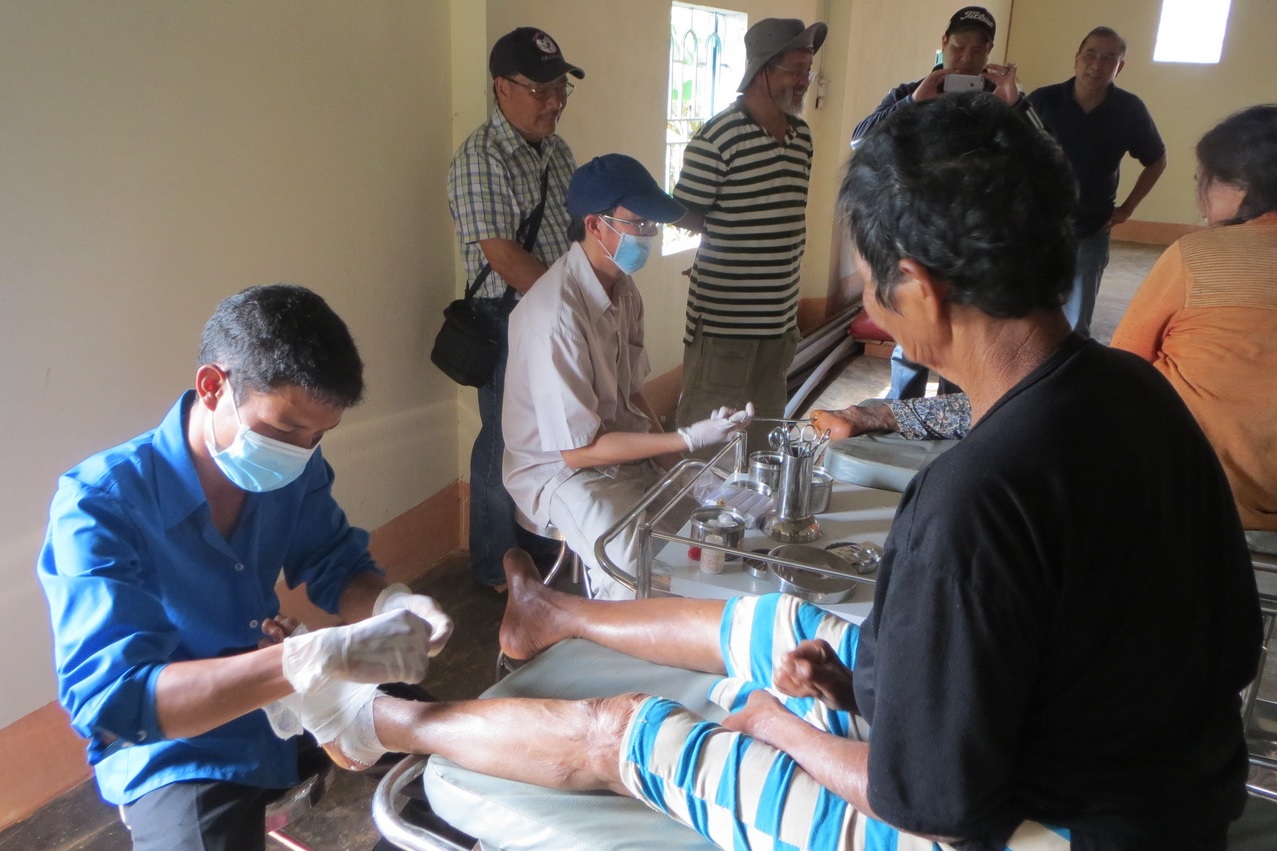 Dear CVK-KMF members and benefactors,
That is also the message that Pope Francis has continuously repeated since He became Pope. The central theme of his teachings is to encourage us to get out of our comfort zone and to go towards others, to practice a culture of dialogue, of solidarity and of sharing, as opposed to a culture of worshiping money, profits, power and selfishness, and excluding others, in particular the young, the poor, the elderly, the sick and the underpriviledged in our society.
Jesus and Pope Francis' teachings have helped us to express God's mercy and His solidarity towards the poor in the successive Advent donations campaigns during the last 18 years to give support to our poor Montagnards in Kontum Diocese, through the following 4 programs:
1) providing health care for poor people
2) supporting education by improving living conditions for poor school children
3) supporting lepers and
4) supporting the handicapped people and orphans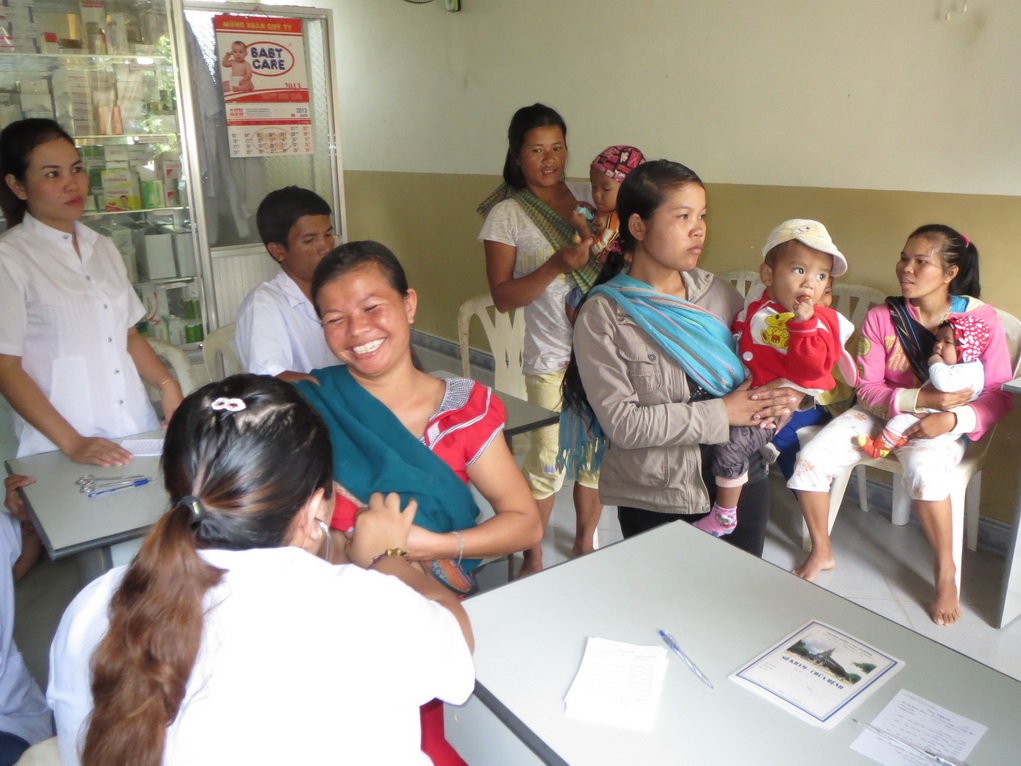 Your generous donations to these projects can be done in the following ways:
Donate Online at www.giupkontum.org or www.helpkontum.org
Bank transfer (direct wiring) to KMF's accounts:
In USD: BOFAUS3N  026009593 3250 4853 3887
In foreign currency: BOFAUS6S   026009593 3250 4853 3887
Bank of America,  150 S. California Ave., West Covina, CA 91790 USA. ●Tel. 1-626-453-8400 Or by checks to:
Dr. John Pham, 513 Litchfield Dr. Macon, GA 31220.
E-mail: phamhungson@gmail.com. ●Tel: 478-284-2892.   Fax:478-254-6625
For donors living in France and in euro countries (eurozone), you may donate in EURO directly into KMF France account as follows:
Banque : 3002 ; Indicatif : 08944 ; Numéro de compte : 0000070016Z ; Clé RIB : 57 ; Domiciliation : CL Montigny BTX Manet. Pour des virements internationaux : IBAN : FR49 3000 2089 4400 0007 0016Z57 ; Code BIC : CRLYFRPP 
Ou envoyer des chèques libellés à l'ordre de KMF France à: LES AMIS DE KONTUM, 91 RUE CHATEAUBRIAND, 78180 MONTIGNY-LE-BRETONNEUX, France. 
All your donations are tax deductible at the end of fiscal year in USA and in France. All donors will receive thank you letters of KMF. Moreover, CVK-KMF priests will celebrate masses for you and your relatives on a regular basis.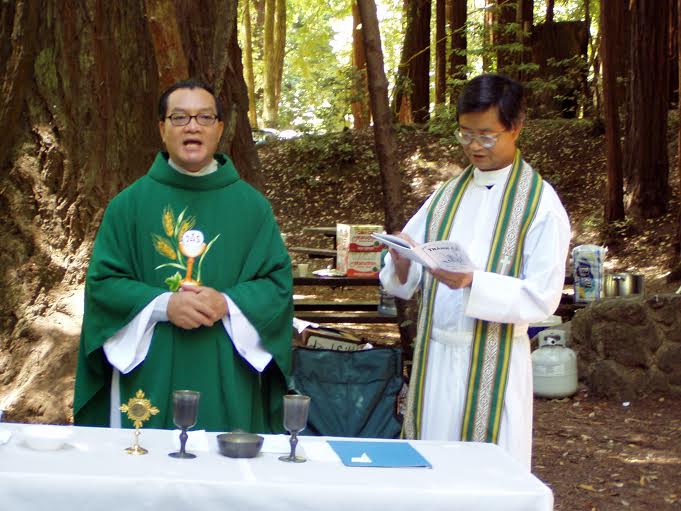 On behalf of the poor, the needy and the sick people in Kontum Diocese, we thank you all, friends and benefactors, for your generosity. We wish all of you the Advent full of graces and love from God, who will generously reward all your deeds of love and generosity.
Yours sincerely,
Roma, 31 October 2017
On behalf of KMF Management team,
Mgr Joseph Hoang Minh Thang
Director of Kontum Missionary and Friendship

Radio Vatican, Vietnamese Section
Piazza Pia 3, 00120 Vatican City, Rome – Italy
Tel. 3906-6988-3214 (W)
3906-6989-4505 (H). Email: palestina2010@gmail.com