KMF' SPECIAL EMERGENCY APPEAL TO FEED THE HUNGRY IN KONTUM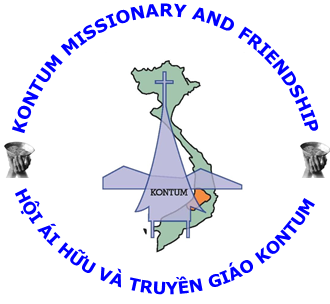 Dear benefactors and friends of KMF, 
We are launching a special appeal to help feed the hungry among the worst hit populations of the Kontum and Gia Lai provinces in Vietnam, due to the prolonged drought and the disastrous effects of the coronavirus pandemic. The populations most affected are the poor ethnic minorities (montagnards) as they are already the poorest of the poor but now have reached the state of suffering hunger and severe malnutrition. They are out of work and completely lost their means of subsistence for themselves and their families, especially with young children.
A typical Montagnard family
They have nowhere to turn to, except going to see our parish priests and nuns and expect to find some food to feed them and their families. But the resources of our priests and nuns are very limited and therefore they are asking KMF if we could help them. As this is an emergency program that is not in the KMF on-going planned activities, we have no such funding available in our regular budget to assist them. That's the reason we are launching this special appeal to seek your help to fund an emergency program to feed the hungry in the Kontum and Gia Lai provinces. The priests and nuns working in most remote areas estimate that up to 80 percent of their parishioners are affected by the current food crisis. That means the number could reach hundreds of thousands of men, women and children.
The program would aim at distributing a food package to each family, composed of essential items such as rice, dry fish, salt or fish sauce, instant noodles, cooking oil, each package costing about 20 USD and lasting for a week on average.
The more we receive from our donors, the more we can give to the hungry and the more we can relieve their suffering. We count on your generosity to help us help them overcome the current desperate situations. Please mention in your donations "for feeding the poor".
Please consider your donations to the less fortunate people in Kontum by one of the followings:
Donate online at helpkontum.org or PayPal: please indicate helpkontum@yahoo.com as recipient.
Direct deposit to Chase Bank: Routing # 322271627; Account # 3697352616
Send checks or money orders, payable to Kontum Missionary and Friendship, to:
KMF, 9108 Caladium Ave., Fountain Valley, CA 92708, USA
In Vietnam, please send contributions to the KMF representative:
Mr. Nguyen Anh Vo, 12B B1, Chung Cu Orient, 331 Ben Van Don, Q.4, HCM, Vietnam. Phone: 0917 377 160. Email: vonguyen67@gmail.com
For donors living in France and in euro countries (eurozone), you may donate in EURO directly into KMF France account as follows:
Banque: 3002; Indicatif: 08944; Numéro de compte: 0000070016Z; Clé RIB: 57; Domiciliation: CL Montigny BTX Manet.
Pour des virements internationaux: IBAN: FR49 3000 2089 4400 0007 0016Z57; Code BIC: CRLYFRPP
Ou envoyer des chèques libellés à l'ordre de KMF France à: LES AMIS DE KONTUM, 91 RUE CHATEAUBRIAND, 78180 MONTIGNY-LE-BRETONNEUX, France.
All your donations are tax deductible at the end of fiscal year in USA and in France. All donors will receive thank you letters of KMF. Moreover, CVK-KMF priests will celebrate masses for you and your relatives on a regular basis.
We thank you for your support and may God pay you back in abundance.
Rome, 15 May 2020
Rev. Hoang Minh Thang,
KMF Chairman
Email: hoangminhthanggiuseppe@gmail.com
LIST OF BENEFACTORS TO DATE (20 JUNE 2020)