Message from Most Rev. Micae Hoang Duc Oanh, Bishop of Kontum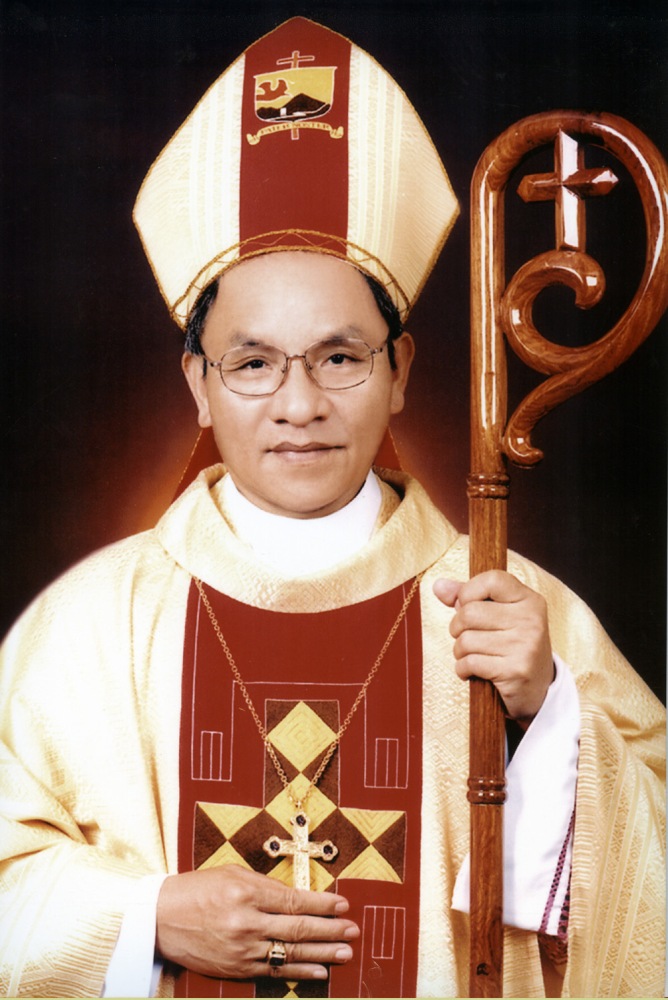 Kontum, December 15, 2011
Dear KMF members and friends of Kontum Diocese,
It is with pleasure that I introduce to you the new website of KMF: http://www.giupkontum.org or http://www.helpkontum.org
GIUPKONTUM means HELPKONTUM…. Indeed Kontum, where there are still many people living in extreme poverty, needs your continued help. I am grateful for all the help you have provided in the past many years and would like to request that you continue to help, as the needs are immense. There are many people in need of assistance: the orphans, the sick, the handicapped, the poorest of the poor, the lepers, the young students without resources.

The Kontum Missionary and Friendship (KMF) was created by former seminarians of Kontum and has been working very closely with me and the priests and congregations in the Kontum Diocese to bring help to the people in need and their activities are greatly appreciated by all.
I fully support the goals of KMF and encourage you all to support KMF's activities with generosity and confidence that all you give will directly benefit the needy in Kontum. Your help will make a difference in their life.
God bless you all and your families.
I also take the opportunity to wish you:
MERRY CHRISTMAS & HAPPY NEW YEAR.
JOYEUX NOEL & BONNE SAINTE ANNÉE.
NOEL XÔ HƠK & XƠNĂM NAO PHEO AI.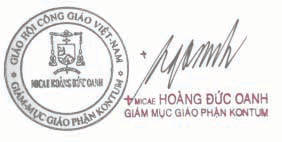 + Micae Hoàng Đức Oanh
Bishop of Kontum Diocese
Office of The Bishop – Diocese of Kontum
146 Tran Hung Dao st, Kontum city, Vietnam
* Home Phone : 84-60-3862372 – Fax: 84-60-3862372.
* New e-mail: tgmktum@gmail.com
* Email of Bishop Michael: davitvn@gmail.com
* Websites demo: http://gpkontum.wordpress.com