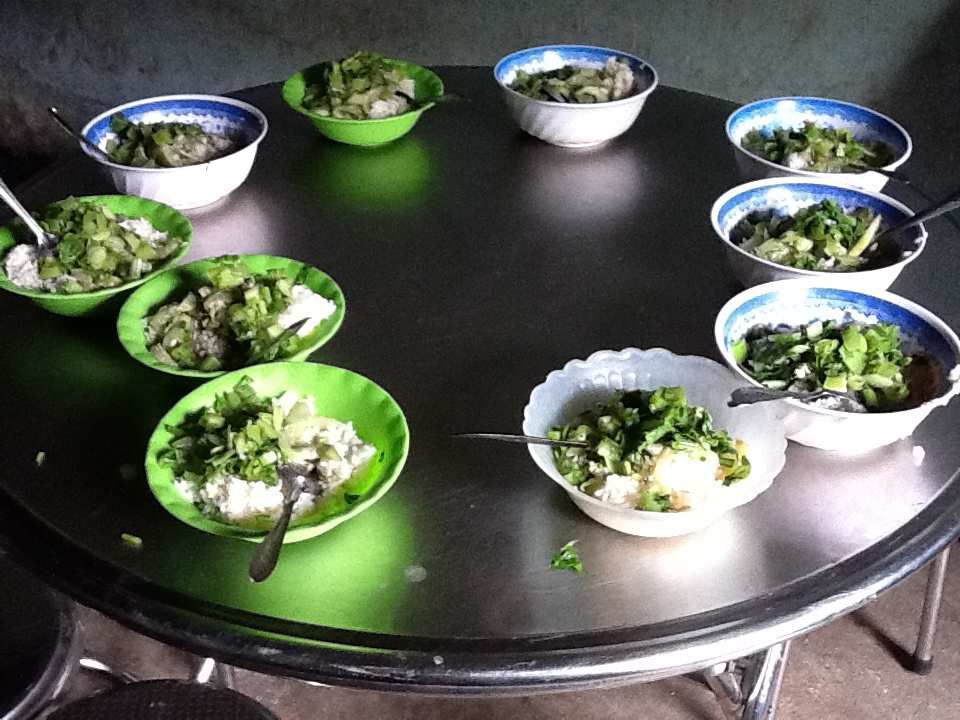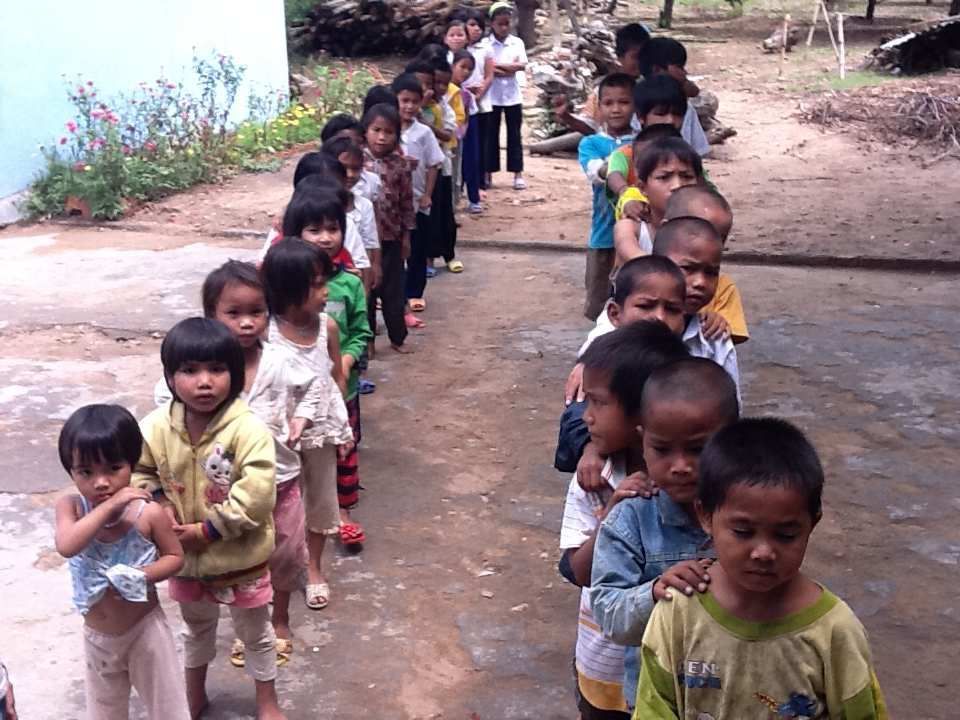 Rev. Nguyễn Ngọc Tâm, KMF's vice-president,
visited Vinh Sơn 5&6 orphanages
Please find herewith a short report of Rev. Tâm's visit to the two orphanages Vinh Sơn 5 and 6.  Thanks to your generosity, KMF is helping to improve the living conditions and the meals of these children currently made up only of vegetables and rice, costing only 80 cents. We count on your continued support in favour of these poor children.
21/03/2012
Dear friends,
This morning, I visited Vinh Sơn 5 orphanage, located on the other side of the Konglor bridge, near Kon Kotu. The orphanage is managed by Sister Ya Truk but she was absent. There were in total 98 orphans. Here is their lunch. I feel so sorry: just a bowl of rice and mostly vegetables with a little bit of broken fish. I propose to help improving their meals by adding some meat or fish. This orphanage is quite difficult to access due to bad road conditions, and for this reason, there are few visitors and very little help is received from outside.
This evening I plan to visit Vinh Sơn 6 and will see what they have for their evening meals. Rev. Tâm
Vinh Sơn 5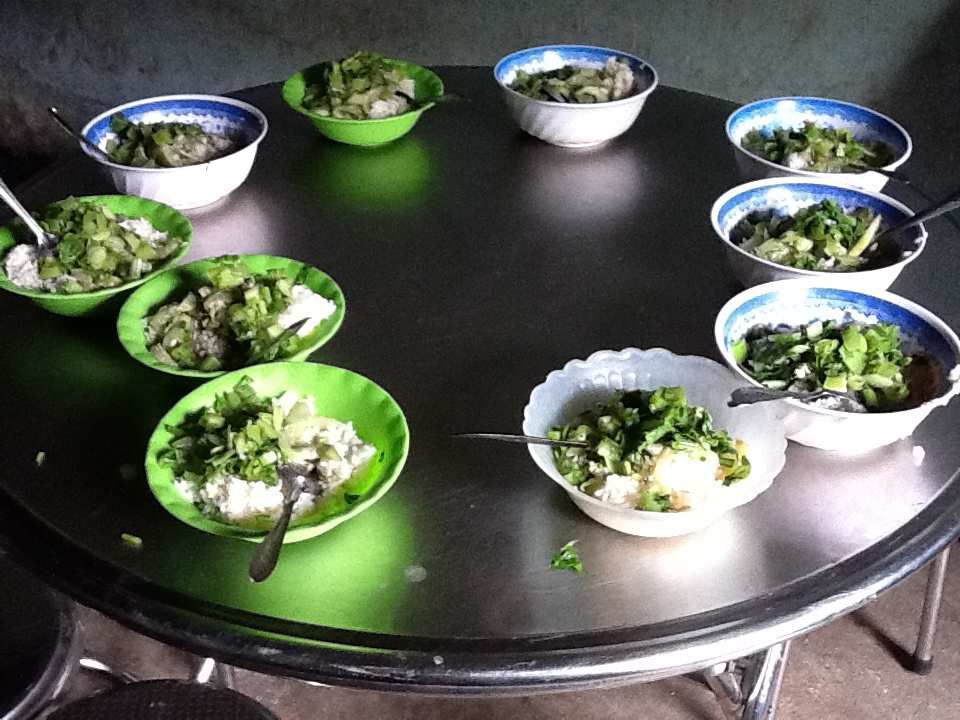 Here is Sister Ya Truk, in charge of Vinh Sơn 5

Vinh sơn 6

21/03/2012
Dear friends
I just visited Vinh Sơn 6 this evening. This orphange is new and is very far away. There are 69 orphans. The food looks a bit better than at Vinh Son 5. It is managed by Sister Ya Nhon, with the assistance of 4 other sisters. See the pictures of their evening meals. The children were very happy to receive visitors and would sing very enthusiastically to greet them. I propose to help improving their meals by adding some meat or fish. Rev.Tâm